Current Residential or Industrial Tenant Portal
---
You can pay your rent with the use of our tenant portal by clicking below. If you are experiencing a property emergency, please call 9-1-1.
⎆ Click here to Access the Tenant Portal. ⎆
The tenant portal requires a previously created login in order to be used.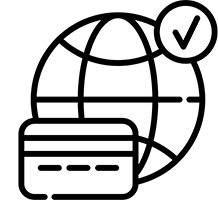 Having Trouble Using the Tenant Portal or Logging In?
If you have forgotten your password or cannot login for another reason, click the above link and attempt to follow the 'Forgot password?' prompts. You will want to enter the primary email address you used to create your lease with Delta Management Company for the 'email' address field.
Follow the instructions given to you in the 'Forgot password?' prompts, and you should be able to re-access the tenant portal.
If you are still having issues accessing the portal or need a new login created for you and assigned to your account, you can contact our accounts receivable staff at AccountsReceivable@Delta203.com or (360) 975-4082.
---